Our Fundraising
Harvest 2020 - We each donated an item of food or toiletries which we made into hampers and donated to The Brick Project, a local charity who helps homeless people and people in need of support.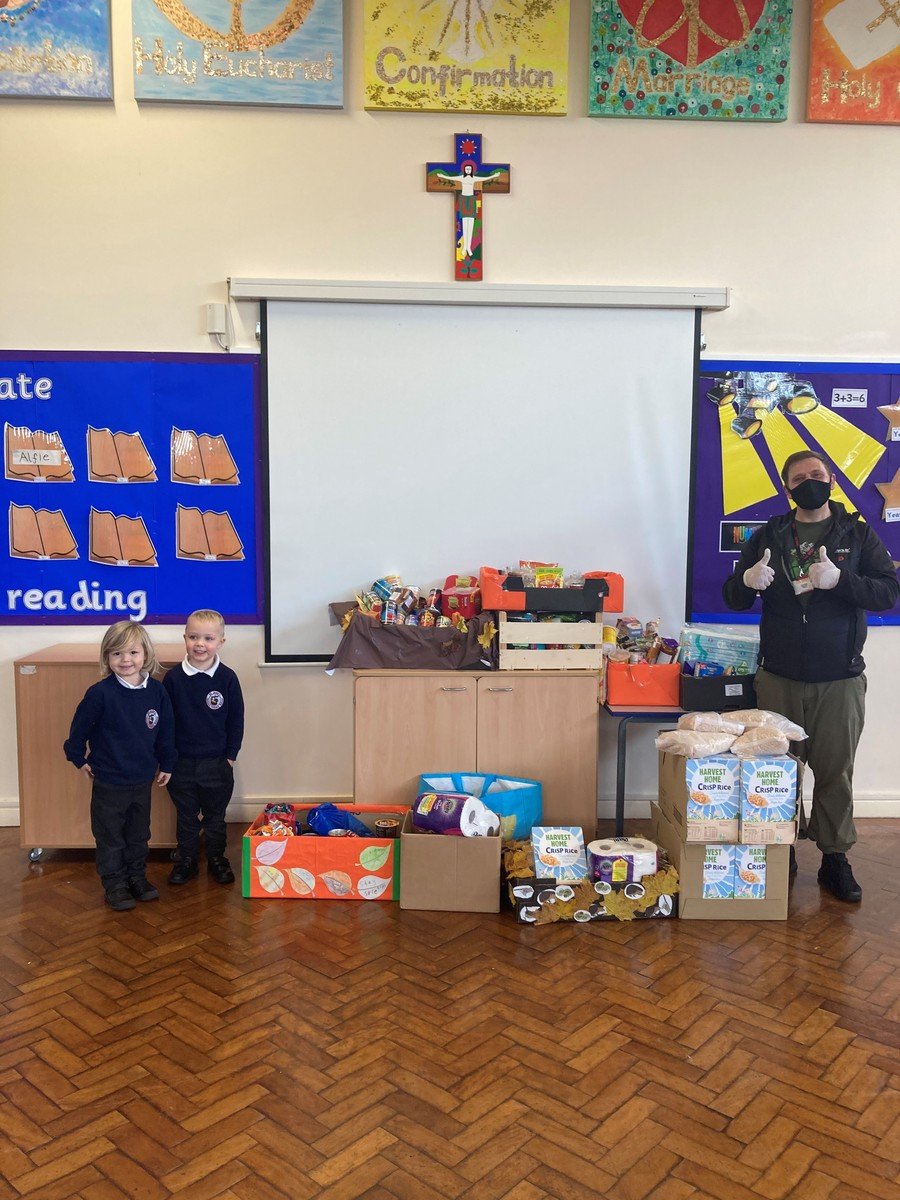 -----------------------------------------------------------------
October/November 2020
We supported the Royal British Legion by selling 'Poppy' merchandise. We created a Remembrance display near the entrance to school and held a 2 minute silence at 11am on the 11th of the 11th.
----------------------------------------------
Our school council and staff wanted to makeover our current outside spiritual area and create a spiritual garden. Through fundraising, our school community have raised enough money and construction will begin at the start of the summer term. This area will be used for Collective Worship and silent reflection.
This is a fantastic achievement. Well Done St Jude's!
During Lent we collect money for charities as a sign of our Christian service to others. Every Year, all the Catholic Schools in the Liverpool Archdiocese collect for 'The Good Shepherd', which helps adults and children, less fortunate than ourselves. We are also collecting money for CAFOD through the 'Give it up' campaign.
Our Lent Fundraising newsletter was given to all children on Ash Wednesday along with a sponsorship form. We are raising money for the 'Give it up' campaign and we will be holding a cake sale on the week beginning 18th March and donating money to The Good Shepherd appeal. Please click here to see the cake sale letter sent home to parents.