A PE lesson with Wigan Athletic (Y5)
Collecting Aldi Sports Vouchers _ Autumn Term 2019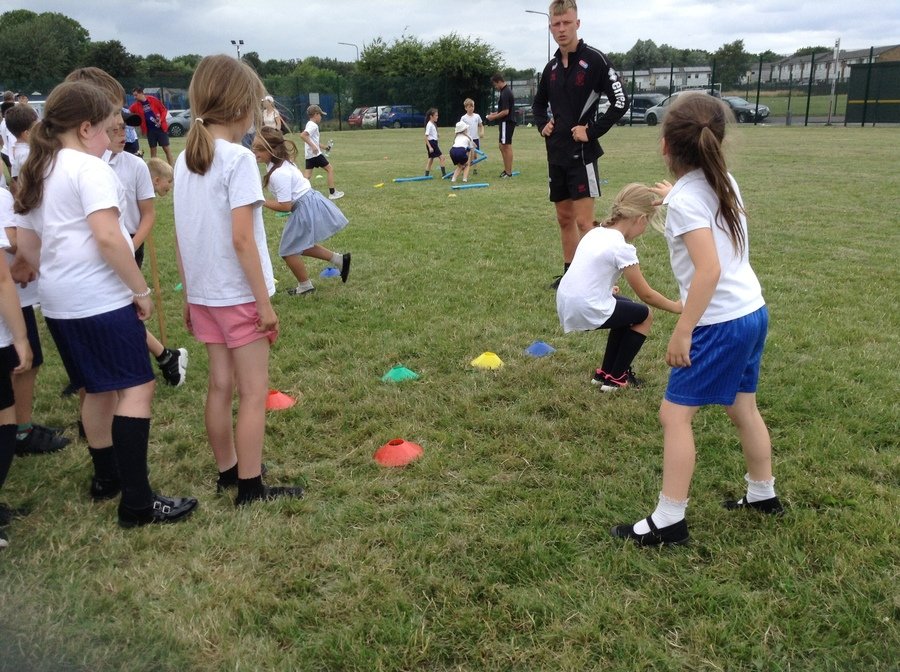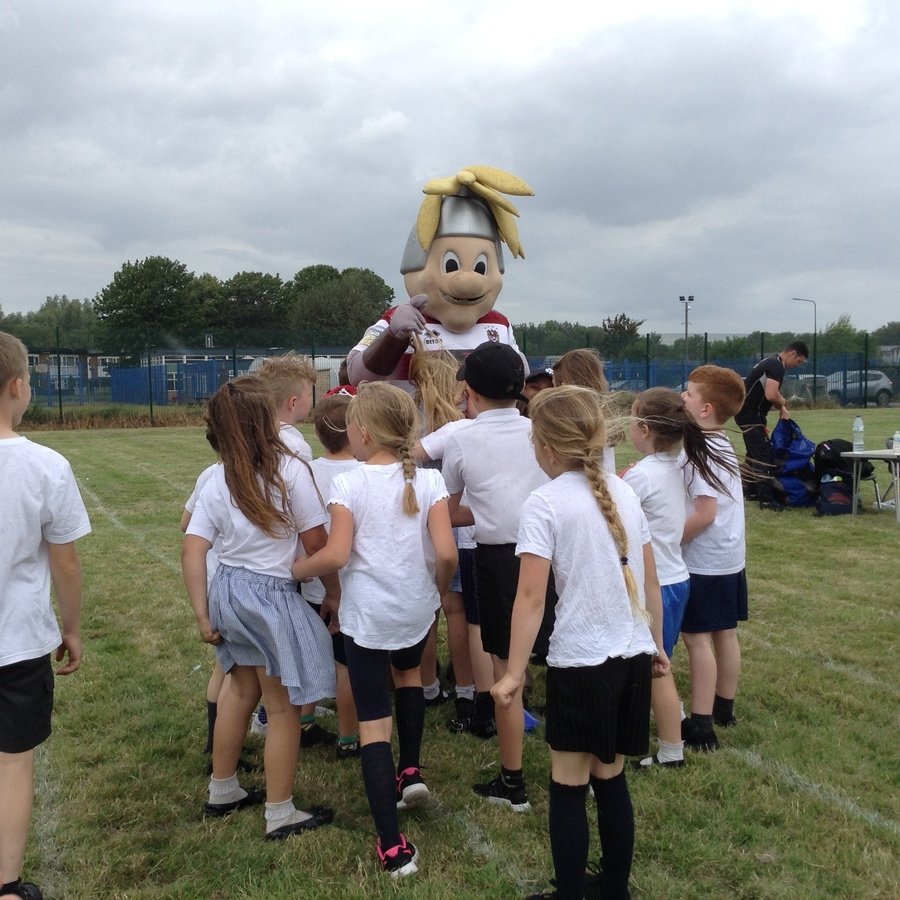 Well done to our Year 4 football team for their participation in the Wigan Athletic football Tournament last Friday! They tried their best as a team and worked hard to score as many goals as they could! An extra special mention to Billy, our captain, for keeping the team on track and organised throughout the day. Well done boys!
-------------------------------------------------------------------------
18th May 2018 - The children had a great lunch time today playing with all our new games courtesy of Sainsbury's! The children managed to collect 7,000 points in vouchers and as a result of their hard work were able to buy some games and a play box to use during lunchtime- Well done everyone!
----------------------------------------------------------------
A huge congratulations to our Year 5 class who have recently completed a 6 week Judo training course with Judo Education. They have learnt many moves, along with the values of respect, understanding and concentration. Every child tried their best and always enjoyed the session. Also a big pat on the back to Aaron Briggs our unbeaten Judo Champion!
Wow what a great day our children and staff had at the Wigan 'Just Join In' Festival! They took part in a number of different activates including; multi skills, new age curling, dance and animalates.
The children had such a fun time and we all rewarded with a certificate of participation!
Well done to our Year 5 Girls football team who took part in the WOW's football tournament. The girls had a great day and even managed to score a few goals. They learnt a lot and each received a certificate and medal of participation. An extra pat on the back to Shona Reid who received the player of the day trophy for her excellent football skills and motivation! Well done Girls!
Great start to the day from our Year 5 children who have been testing out our new daily mile track! Everybody got involved- even the teachers, well done everyone, keep it up!