If you are trying to contact school by telephone, please choose the 'Preschool and Wraparound Care' option.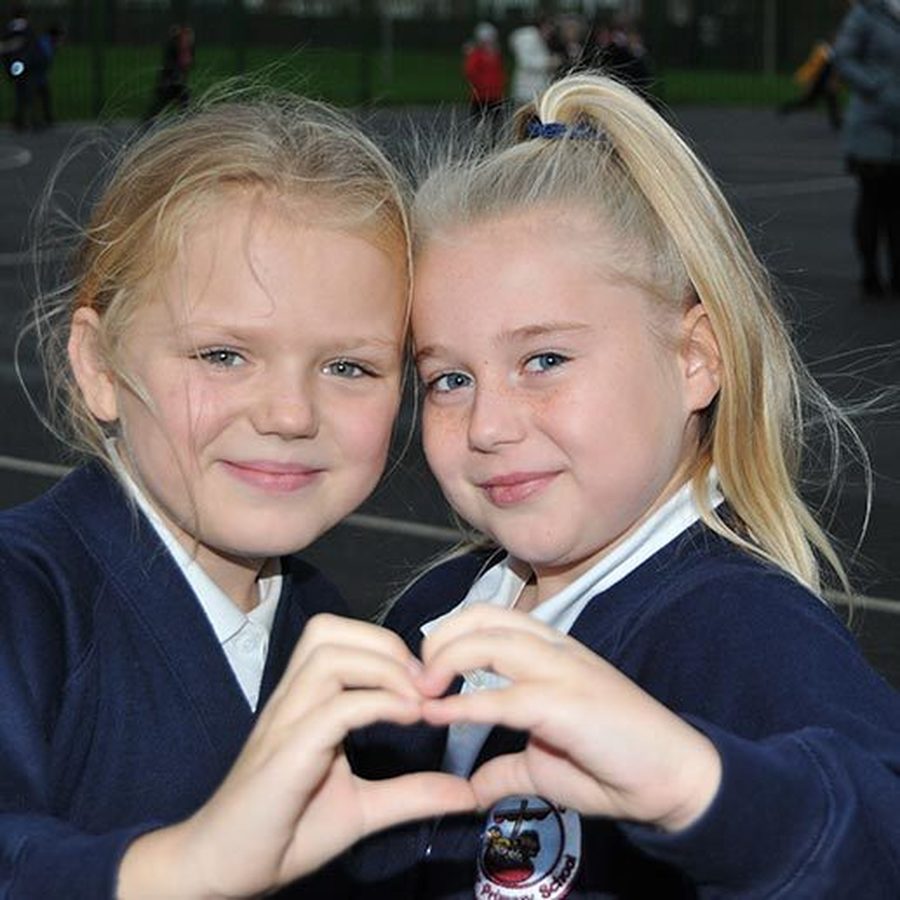 WELCOME
On behalf of the whole St Jude's family I would like to welcome you to our school website.
As a Catholic School our mission statement is central to all that we do, so each and every day our school family live out our mission statement of, "Together, we learn, love and grow with Jesus."
St. Jude's school is a happy, caring school where we place a great emphasis on fostering good relationships between children, staff, parents and the wider St Jude's community. We have strong parish links and believe these links help our children learn, grow and develop.
Our enthusiastic staff are committed to delivering a challenging and creative curriculum and they work hard alongside the children to ensure they achieve their full potential in all areas of school life.
I would encourage families who may be considering St Jude's for their children to come and visit us. Come along and see the school at work – and meet our wonderful pupils and staff!
I hope that you find our website useful. The aim is to celebrate everything we are proud of and to provide you with a guide to life at St Jude's.
Mr D Wilson
Headteacher
St Jude's Intent and Impact Statement
Here at St Jude's, our aim is to provide opportunities for children to develop as independent, resilient and successful learners. We strive for our children to have high aspirations and know how to make positive contributions to their community and wider society.
We provide our children with a knowledge rich curriculum, which is underpinned by our Mission Statement "Together, We Learn, Love and Grow with Jesus." The core values of our Catholic education remain central to the life of our school and we want our children to have a sense of self-worth through their experience of belonging to a respectful, caring community.
At our school, we want all children to feel happy, confident and safe. In partnership with our families, our vision is to create a curriculum, which shows children that they can achieve anything if they explore, discover and dream.
We appreciate the uniqueness of each child. We support, encourage and nurture our children through inspirational teaching to help them reach their full potential. We provide enrichment opportunities to help raise aspirations and provide children with memorable experiences that enable them to fall in love with learning. High quality visits and visitors into St Jude's are also well designed to enhance the curriculum.
The primary focus of our curriculum is to provide a purpose and relevance for learning and develop a range of transferrable skills, which enable our children to be creative, equipped to problem solve and prepared for the future. Our curriculum design ensures that the needs of our children can be met with a strong focus on reading and writing embedded across the curriculum. Children feel safe to try new things.
Our Growth Mind-set approach to learning promotes perseverance and helps children to commit, achieve and be successful in all aspects of life. At St Jude's, we want our children to strive as a generation to go on and inspire others.
St Jude's provides extended school provision. To promote physical health and wellbeing, we give learners an opportunity to access a wide variety of clubs after school hours and during lunch times.